AmeriCorps VISTA Member Nick Roosevelt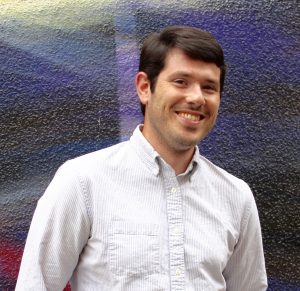 Nick Roosevelt served as a Cities of Service AmeriCorps VISTA member for the Resilience AmeriCorps program in Phoenix, Arizona, in 2017 and 2018. After he completed his service year, he worked in the city's transit department and the city manager's office. He recently started a new position as Management Assistant for the Regional Wireless Cooperative in Phoenix's Government Relations Office, where he uses the skills and relationships he developed during his time as an AmeriCorps VISTA.

How did your year as an AmeriCorps VISTA member prepare you for working in city government? 
The work I did as an AmeriCorps VISTA member is the foundation for all of my work in the city. I had never worked in city government, but it was something I was always interested in. Whether it's working with elected officials, working with regional partners, or how the city runs in general—I learned all of that through my time as a VISTA. It was really an amazing experience. 
The work I did as an AmeriCorps VISTA member is the foundation for all of my work in the city.
One of the biggest things is the relationships [I developed]. During my time as a VISTA I had a lot of opportunities to work with different elected officials, the executive team, city management team, and most departments. We did a lot of work in the community and the relationships that we built with partners have been so helpful. And the connections Cities of Service fosters are really special. I felt really lucky to be in a program that had so many extra opportunities to develop a good network.
How are you engaging residents in your role now?
I deal with constituent issues occasionally. Having that experience makes those things very easy to do—I know who to pass them along to, where to find the information that would help the resident. 
That's one of the things I'm excited about doing more in my next role. It will be really nice to work with stakeholders again in a cooperative way. That's something that I really enjoyed. The approach we took [as AmeriCorps VISTA members] was always building some coalition—whether small or large—and then using that to address issues that we had identified.
Did your perception of city hall change during your service year?
I grew up in a politically active family but I was not really exposed to the everyday workings of government, especially at the city level. I'm always amazed at how hard the city works and how good the city is at solving problems. From the day I came in, I was blown away at the responsibilities that the city carries for the everyday ins and outs of people's lives. There's a level of accountability that is in your face and your successes are often very tangible. 
Are there any memorable experiences during your service year that you return to often? 
Early on, what sticks out to me was one of our failures. We rushed into a project—a community garden—and it didn't end up thriving. Not because of lack of support on our end, but the partner had a significant turnover. It was interesting learning that lesson about how important leadership and stability is when you're dealing with partners.
I'm always amazed at how hard the city works and how good the city is at solving problems.
During my time we applied for a grant to do community resilience workshops. That was a really great experience because we created a steering committee with different partners who had been active in our pilot training sessions—from schools, from the refugee community, from community groups, and from healthcare. We had this steering group that was able to provide us feedback and that was really exciting. During our workshops there was a really great level of engagement. It's exciting and fun and rewarding when you're bringing something into a community and they want to know more about it and they get involved.