City of San José Leverages Citizen Engagement for a Stronger City
May 19, 2017
By Cities of Service
N
ext week, Cities of Service will bring together city leaders from across the country for our 2017 Annual Convening in Phoenix, AZ. This hands-on event focuses on building the citizen engagement skills of local government practitioners so that they can more effectively solve their city's problems. Ahead of the event, we spoke to Khanh Russo, Director of Strategic Partnerships for City of San José Mayor Sam Liccardo, to learn why citizen engagement has become a critical strategy for strengthening the City of San José.
Cities of Service: How does Mayor Liccardo see citizen engagement as a strategy that strengthens his city?
Khanh Russo: We know one way to answer the call of government innovation is through our community. San José specifically has a unique situation because we have such a diverse community, both ethnically and technologically. San José is a very empathetic city. By combining that empathy with compassion, technology, and a yearning for service, and by better engaging our community through service and volunteerism, the Mayor believes we can solve our city's most pressing problems.
Cities of Service: What challenges and successes have you had with developing new city systems around engagement?
Khanh Russo: There has been really great enthusiasm. We have strong existing programs in the city we can build upon and great civic groups to partner with to increase opportunity and capacity, as demonstrated by the South Bay Clean Creeks Coalition, Encore.org, and Service Year Alliance. The challenge for us is figuring out how to better streamline opportunities and make it easier for folks to sign up. There are great tools out there right now, like social media and NextDoor. How do we better partner with and leverage these platforms to excite folks into service?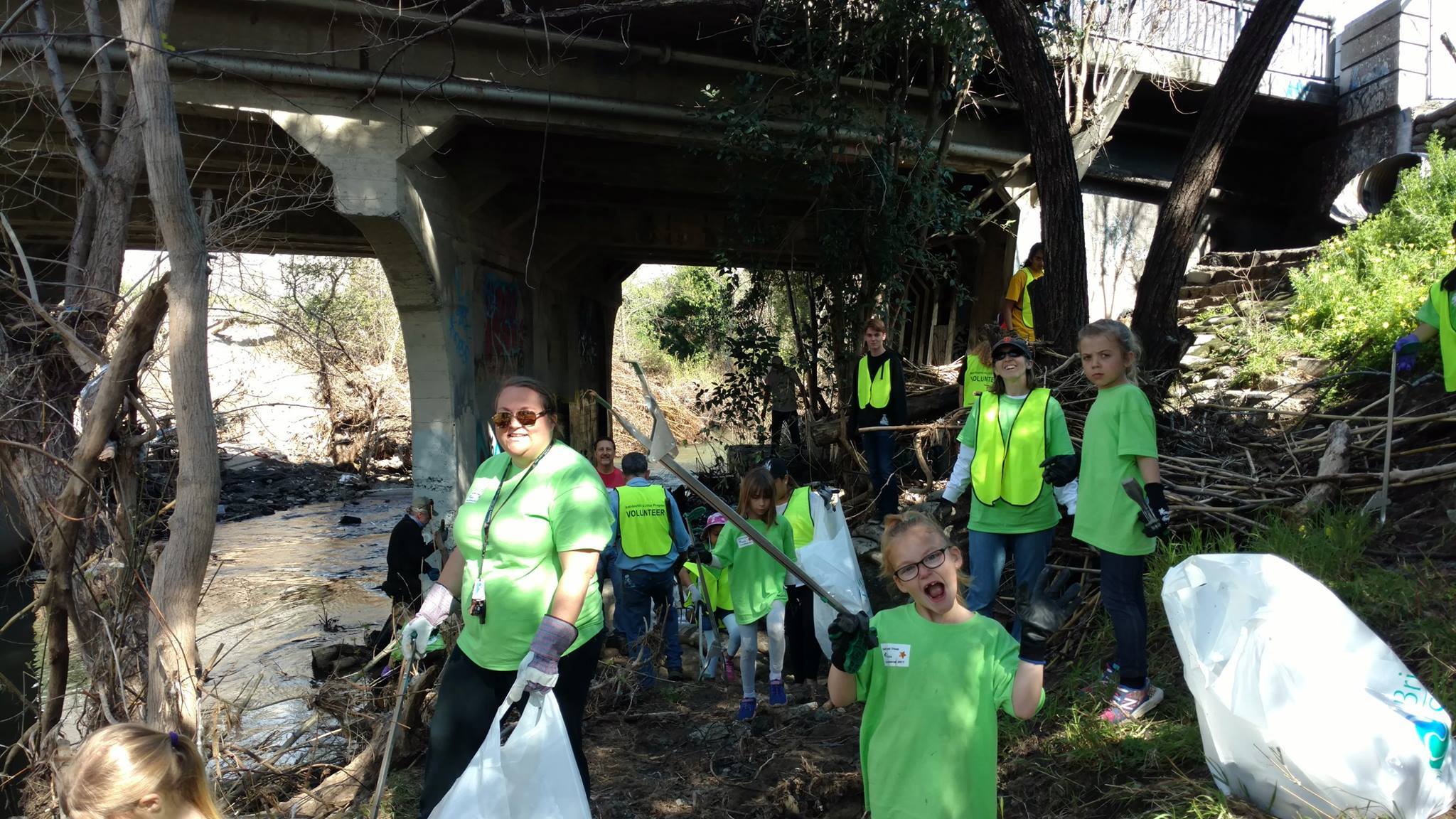 Citizen volunteers clean up waterways in San José with the South Bay Clean Creeks Coalition.
Cities of Service: How has the Cities of Service Impact Volunteering method impacted your city broadly?
Khanh Russo: What I love about Impact Volunteering is the level of accountability, and I think that really resonates in Silicon Valley. It also helps us think through a different lens. For example, we know that education is really important but because of Impact Volunteering, we're thinking about how volunteers in service can affect education goals. It's not just about how many hours were spent tutoring; it's about focusing on the transformation of lives — how many kids became literate? How many improved their reading? Traditional volunteering tends to focus on outputs, not outcomes, but Impact Volunteering has really shaped the way we approach, design, and think about our volunteer programs.
Cities of Service: Can you talk about the 100-year flood and how volunteers were involved in that recovery?
Khanh Russo: One of the points of pride for us as a city was how quickly our community came together — it really demonstrated the importance of our partnership with Cities of Service and the value of having that infrastructure and connectivity with the community already in place. Because of that, we were able to quickly mobilize, communicate, and accommodate all the volunteers. The flood hit Tuesday, and by Friday we were able to identify volunteer opportunities, coordinate with partners, and do the outreach. In that first weekend, we had over 2,000 individuals come out to support flood relief efforts. Because of that, we helped residents return home four and a half to five weeks earlier than they otherwise would have. It was amazing to see it working and to be able to measure the impact like that.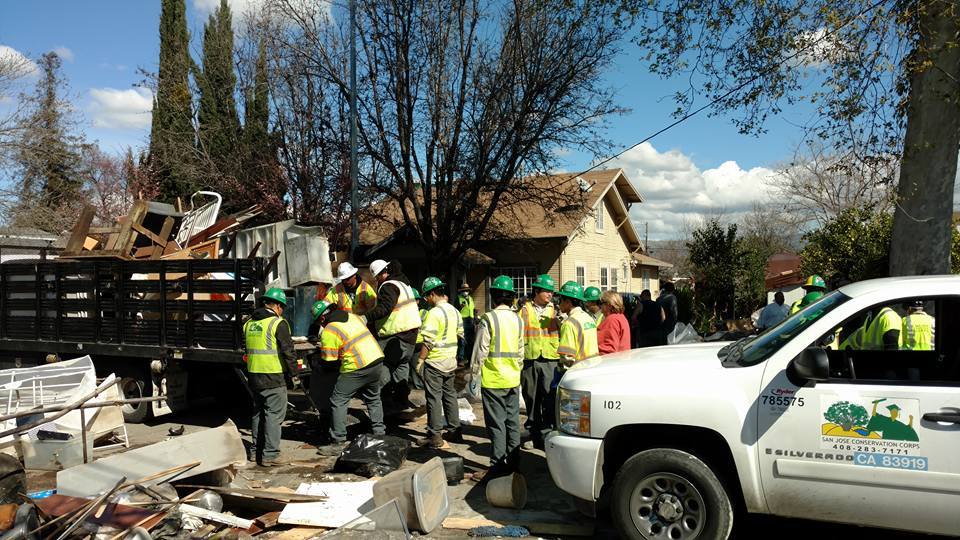 Citizen volunteers in San José help remove debris.
Cities of Service: What are you looking forward to with the Cities of Service Prepared Together Program, especially after having participated in the Cities of Service Bay Area Impact Volunteering Program?
Khanh Russo: We learned a couple of things, but perhaps the most important among them is: communication is key. We're hoping to build out strategies to use communications platforms and social media to not only recruit, but also steward volunteers to help them feel good about what they're doing and communicate the impact of what they're doing.
Cities of Service: How did the city decide to hire a Chief Service Officer?
Khanh Russo: The strategy with piloting different types of service and citizen engagement programs was to prove the importance of service in a very tangible way. Part of it was proving it not only to the Mayor and the community, but to city staff because there's a lot of change management that has to go on in order for us to get buy-in. The goal of this role is for it to continue after this Mayor, so we have to embed it and integrate it and get the buy-in from the rest of the city in order for this to be successful in the long-term.
Cities of Service: What are Mayor Liccardo's hopes for the Chief Service Officer position and for citizen engagement broadly in San José?
Khanh Russo: This is really about people being empowered to take ownership of their community, making it easy to get people involved and provide solutions, and making it easy for people to engage with local government in a significant and substantial way. The Mayor comes from a background, an ethic of service. So this is core to what he is about and how he thinks about creating a strong community.
Explore ways to get involved in service opportunities in the City of San José.