The Problem 
Once a center of automotive manufacturing, the City of Lansing lost jobs and population in recent decades. This left a number of neighborhoods with blighted properties, including vacant lots, poorly managed gardens, and deteriorating public parks. Many neighborhoods also lacked functioning community spaces. 
The Solution 
Through its Cities of Service Love Your Block program, the city awarded mini-grants to community groups, who then created new community gardens, turned vacant lots into safe and attractive neighborhood gathering spots, installed public art, and took other steps to improve their neighborhoods by rehabilitating blighted properties and dilapidated public spaces. City staff also created a city-wide service plan, which led to increased coordination between their citizen engagement programs and helped them have a greater impact on problems that were a priority for the mayor, such as community beautification and emergency preparedness.  
The Results 
With support from Cities of Service and Love Your Block AmeriCorps VISTA members, the city awarded 19 mini-grants to citizen groups and engage more than 900 citizen volunteers. The program also spurred the city to create an entirely new department in city hall.  
Residents created 104 art displays and organized more than 200 community events. 
Citizens removed more than 12,000 pounds of litter, cleaning up 33 parks and vacant lots. 
The Holmes Street Garden was once a vacant property adjacent to a liquor store where people would sleep, drink, and do drugs. Neighbors transformed the space into a community garden that the community continues to tend.
The Urban Institute Love Your Block Study found that the project created new connections among neighbors and increased social capital in the community. City officials reported that residents were spearheading additional cleanups in their neighborhood and reaching out to city officials for support of their projects. 
As a result of the strategic planning process required under the grant, the city created Lansing Leaders in Neighborhood and Community Service (LiNCS) and the outreach program Walking Wednesdays. During both of these programs, neighborhood leaders could voice their concerns and share feedback directly with city staff. This led previously disengaged residents to connect with city staff and helped the city identify both bright spots to celebrate and areas of need within the city. 
After Mayor Andy Schor was elected, Love Your Block and other engagement initiatives continued to grow. The success of the program and his belief in citizen engagement inspired the city to invest more resources in engaging residents to solve problems. Andi Crawford, who led the Love Your Block program, was promoted to a cabinet-level position and the Department of Neighborhoods & Citizen Engagement was created. 
Keys to Success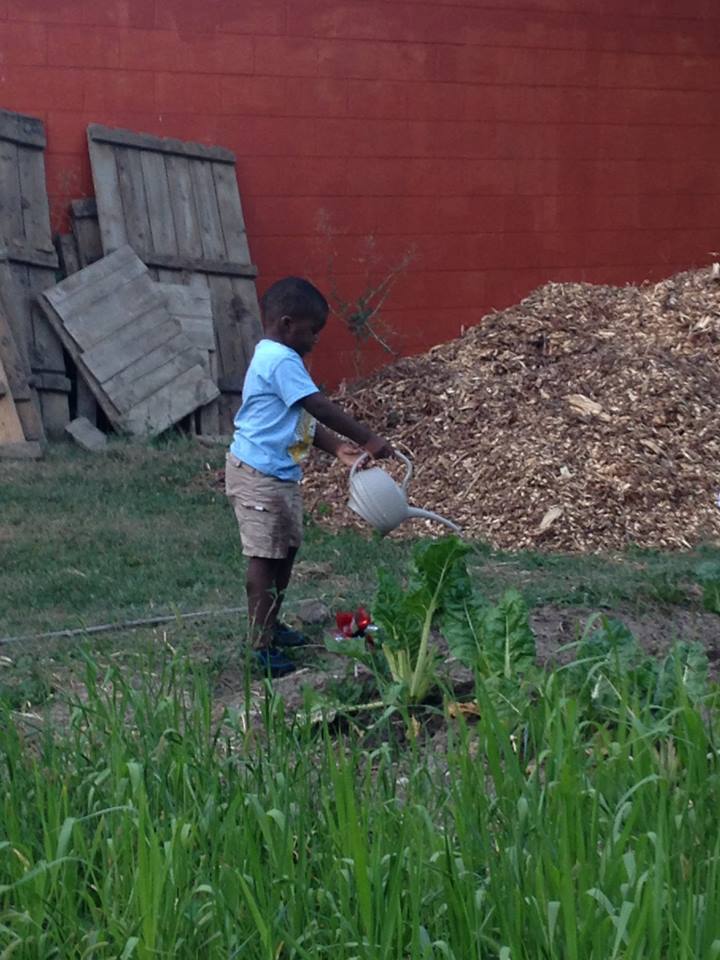 The additional capacity provided by Cities of Service Love Your Block AmeriCorps VISTA members helped the city engage with a number of partners, including nonprofit arts organizations, religious institutions, and universities, to support and grow the program and ensure its sustainability. 
These partnerships provided expertise and experience implementing art projects from organizations like REACH Studio ART Center, a nonprofit dedicated to art education and civic engagement, and the Art Council of Lansing. This was especially important because public art was a key component of creating inviting community gathering spaces, a goal of the Love Your Block program in Lansing. 
Others, like The Church of Greater Lansing and Michigan State University, helped recruit volunteers and connected city staff to new networks of potential partners and community groups. 
"Once you have created access to power for neighborhood leaders, you can't undo it. Programs like Love Your Block change systems. Lansing is proof of that."

Andi Crawford, Director of Neighborhoods and Citizen Engagement, Lansing, Michigan
else : ?>